Teaching School
The Ridgeway Community School was selected by the National College for Teaching and Leadership (NCTL) to become a national teaching school – an important role in raising standards.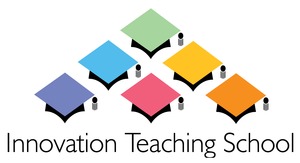 Innovation Teaching School is the result.
Teaching Schools take a leading role in recruiting and training new entrants to the profession, identifying leadership potential and providing support for other schools. In recognition of the work that The Ridgeway has already provided in school to school support, the Headteacher has also been recognised as a NLE, National Leader of Education.
The Ridgeway Community School was one of only 200 schools in England to be granted teaching school status in the latest designation round.
"This is a terrific accolade for the school and recognition of the expertise and dedication of all our staff and partners. Ofsted recognised the innovative ethos of the school, with our focus on research and development leading teaching and learning and this is just one element we are looking forward to taking further under our new designation."
DARRYL MORGAN, HEADTEACHER