Curriculum Structure
At The Ridgeway, our curriculum is designed with two main components, the Curriculum Structure and Curriculum Learning Focus. This is to ensure that we provide both;
A breadth of experience which opens new interests, widens vocabulary, and opens new opportunities to translate knowledge within different contexts.
Learning that has been rigorously thought-out and carefully matched to an individuals' learning journey.
We do this by: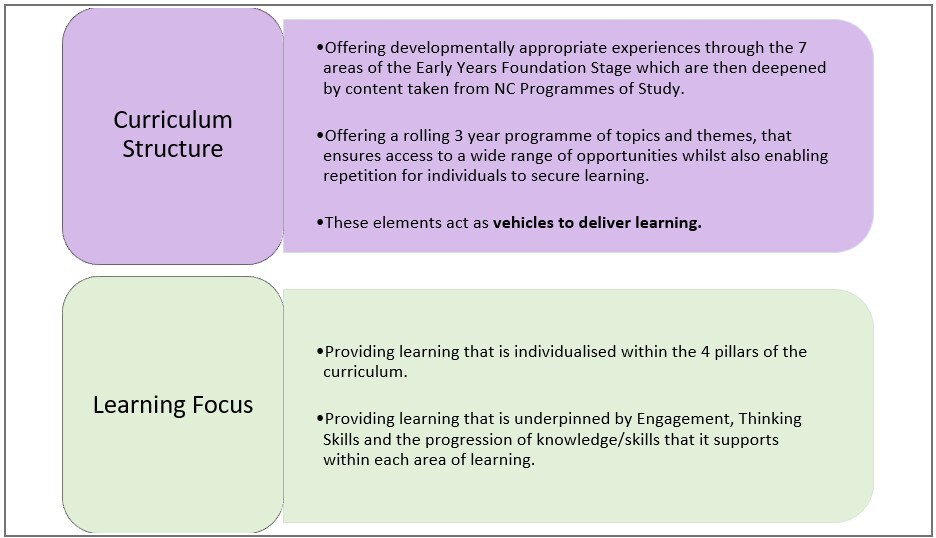 The above is implemented through an active and purposeful learning pathway that is tailored to the individual. Please navigate to the Curriculum Pathway page for more information.