16th Dec 2021
Talking to your child about online sexual harassment - Parents Guide
View Images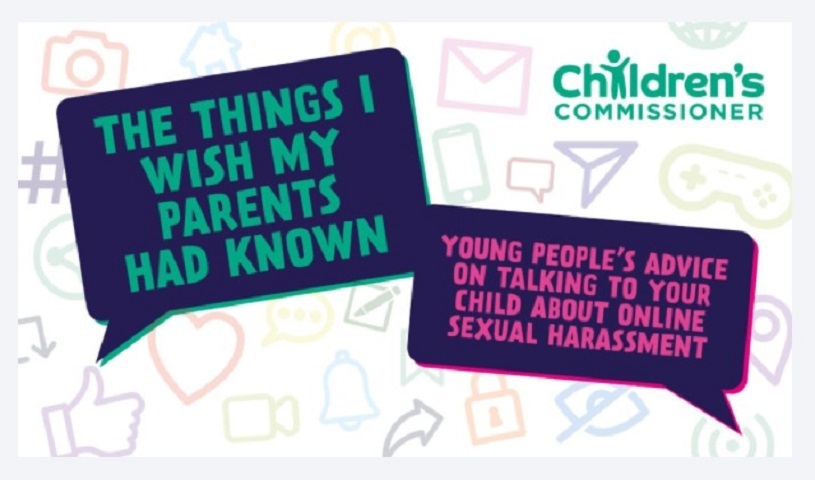 Children's Commissioners report & a guide for parents...
Children's Commissioner for England...
"When I became Children's Commissioner for England I undertook the largest ever survey of children - The Big Ask - to understand children's lives. The findings of this survey gave me a lot of hope for this next generation, not least because of their incredible resilience. But children, especially girls, talked about their experiences of sexualised bullying and peer-on-peer abuse and were calling firmly for more support. Most children want that support to come from their parents or carers.
Talking to our children about this issue can be hard. Parents tell me they sometimes feel uncomfortable, not just because of the sexualised nature of the topic, but also because their children know more about technology than they do. For mums, dads and carers who grew up without smart phones, this whole world can feel bewildering.
But children want to talk to their parents and carers about this. We know this because they've told us. And that's what is at the heart of this guidance."
WEBLINK -> Children's Commissioner Report and Parents Guide